Alan Weiss Fine Jewellery
Led by master jeweller Alan Weiss, Alan Weiss Fine Jewellery specialises in the design of handcrafted engagement and wedding rings. Established more than 40 years ago, the company continues to use only the brightest and best cut conflict-free diamonds and coloured gemstones. With an ambition to suit all budgets, Weiss expertly assists couples to design classic and contemporary pieces, and – under his supervision – invites them to his workshop where they have the opportunity to create a unique wedding band. Alan Weiss Fine Jewellery also offers additional services, such as the modification, restoration and replication of antique, heirloom and estate jewellery. With a devoted clientele, which includes the likes of international celebrities, Alan Weiss Fine Jewellery is a company that you can trust.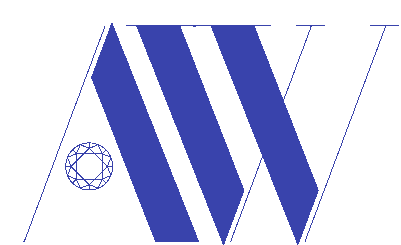 Alan Weiss Fine Jewellery not only specialises in bespoke jewellery, antique reproductions and restorations – but the company can also offer ceremonial regalia and replication of popular pieces. Designs can be as intricate or as simple as you wish, and the talented designers at Alan Weiss Fine Jewellery are experts at bringing your jewellery visions to life. No matter the metal, stone or setting the Alan Weiss Fine Jewellery team are able to craft beautiful rings to suit any style or taste. For wedding rings, engagement rings and anniversary gifts, there's nothing finer than a piece from Alan Weiss Fine Jewellery.