The 2018 Melbourne Wedding & Bride Bridal Expo was a one-stop shop for engaged couples planning their wedding. To kickstart the event, free pamper bags were offered to the first 50 couples on Friday, and the first 100 couples on Saturday and Sunday. Brides and grooms were lining up early on all three days to ensure they didn't miss out on the exclusive goodie bags! With free products from Jergens, BLAQ and John Frieda, just to name a few, these were the most talked-about bridal bags of 2018.
The expo also featured an extravagant bridal and groom fashion display area that showcased 12 gowns from an array of wedding vendors, such as Always and Forever Bridal International Melbourne – London, Belle Mariee Bridal, Forever & Again Bridal & Beauty, GWM Wedding, Jullia Bridal, Nifi Bridal, Ravish, The Sposa Group and Vivienna Lorikeet. The fashion display also featured an array of men's fashion vendors putting their best suits on show, including Mens Suit Warehouse, Oscar Hunt and The Suit Concierge.
A large collection of classic cars, supercars and limousines lined the expo walls as vendors showcased some of their favourite and most popular wedding vehicles. Tour Local had group transport sorted with its luxury 16-seater minibus on display, while Mustangs in Black brought along its unique Harley Davidson motorbike.
On Friday night, the Melbourne Wedding & Bride Bridal Expo delivered an experience like no other. Katty Liz serenaded guests with a live performance that showcased her diverse set list and incredible vocal range, while Dance House International kept the momentum going by teaching couples the cha-cha and rumba. Together, they created an energetic and vibrant atmosphere that had the crowd moving to the beat and clapping along in no time.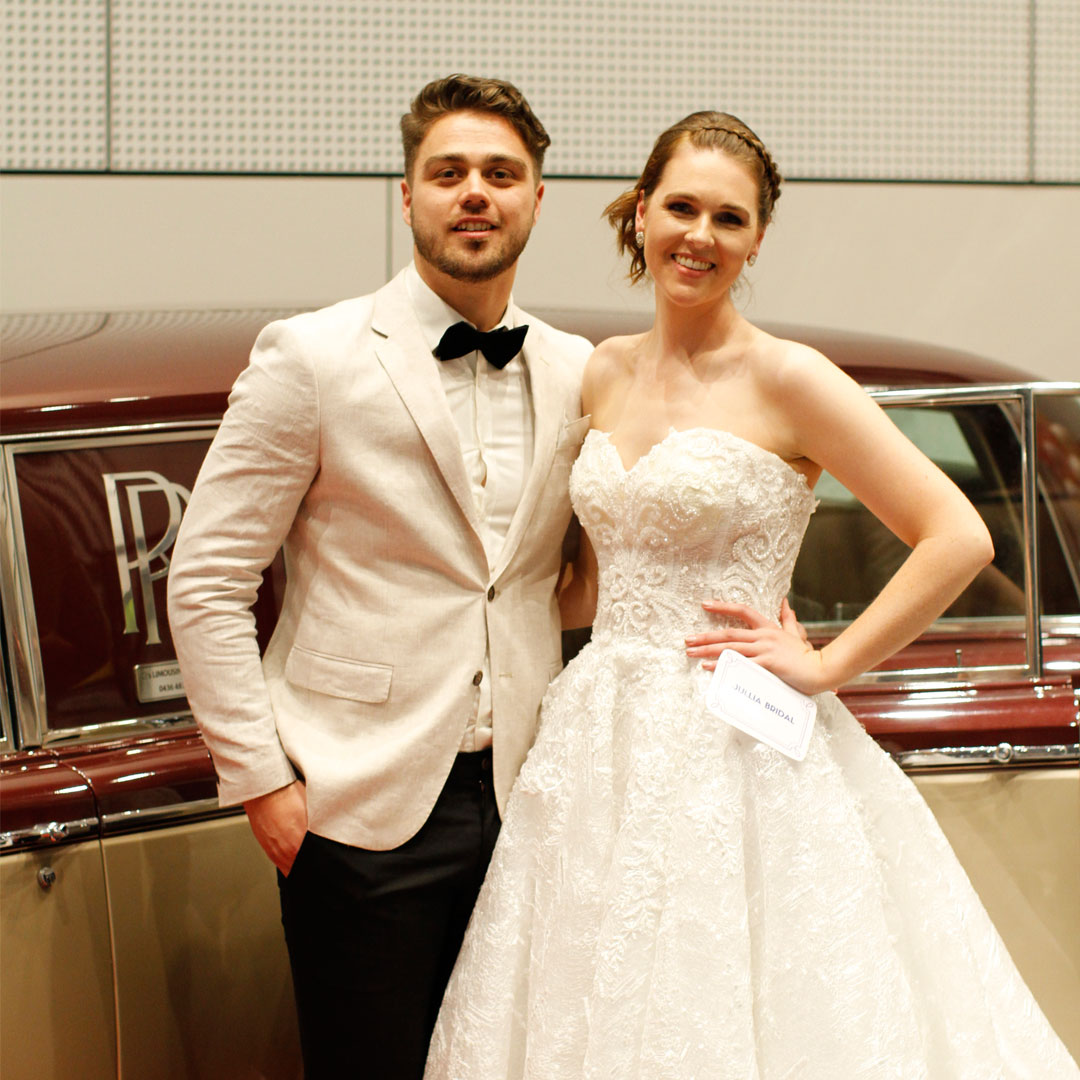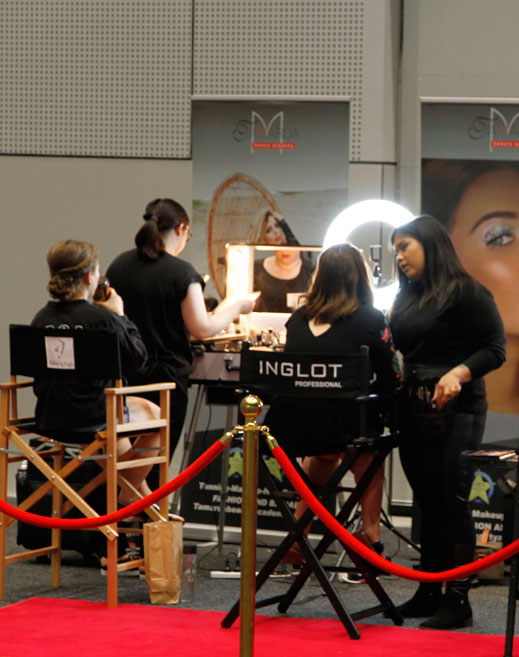 A standout feature at the expo was the interactive walk-around fashion parade. With four massive shows over two days, 11 bridal fashion exhibitors, along with groom fashion exhibitor Mens Suit Warehouse, vendors showcased their latest bridal gowns, bridesmaids' dresses and men's suits. Ollie's Place stole the show with a beautiful flower girl and a gorgeous page boy, who walked alongside models in the fashion parade. The stunning bridal looks were created by the team at Tamarua Beauty Academy, who offered complimentary hair and makeup trials all weekend.
The Melbourne Wedding & Bride Bridal Expo was lucky enough to have Matt Jefferies Entertainment demonstrate its impressive dry ice throughout Saturday's runway show. As models walked down the aisle, it created an elegant and surreal effect.
After the show concluded, the bridal party made their way around the expo for an interactive walk-around fashion parade. They made a quick stop at The Photobooth Girl's vintage kombi van, swayed to the music at Lights & Sights Entertainment, and enjoyed a cheeky beverage at Donald & Tuck.
As a special addition to the Melbourne Wedding & Bride Bridal Expo for 2018, Tiffiny Hall, iconic health and fitness trainer and founder of the globally renowned program TIFFXO, showcased her wealth of knowledge and shared her pre-wedding fitness tips. Her bright, bubbly personality and strong passion for helping people reach their fitness goals shone through as she perfectly answered every question thrown her way. Afterwards, Hall met some of the incredible people she has already helped, which included a few tearful brides!
Following its huge success in 2018, the Melbourne Wedding & Bride Bridal Expo will be back, bigger and better than ever, in 2019! This year, we will be hosting two major bridal events; the Melbourne Wedding & Bride Summer Expo will run on Sunday January 20th 2019 at the Melbourne showgrounds, while the annual Melbourne Wedding & Bride Bridal Expo will run from Friday October 4th until Sunday October 6th 2019 at the Melbourne Convention and Exhibition Centre.
                                     Stay in the loop by visiting www.weddingandbrideexpo.com.au