Diamond Creations
Proudly family owned and operated, Diamond Creations has been providing striking jewellery from within the heart of Balwyn for almost 30 years.
A recognised member of the Gold and Silversmiths Guild of Australia (GSGA), the company specialises in the creation of handmade engagement and wedding rings, and has a particular focus on designing custom-made fitted rings.
The highly qualified jewellers at Diamond Creations are based on-site to provide helpful advice and ensure a seamless process.
The team is passionate about crafting beautiful jewellery that aligns with the unique style of each client at a price point that suits their budget, and will happily assist in transforming your dream ring into a reality.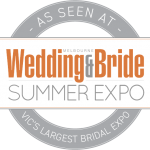 The expert team at Diamond Creations have over fifty years of combined experience, allowing them to bring your jewellery dreams to life. From bracelets and pendants, to unique pieces like brooches and men's jewellery, Diamond Creations is well-versed in more than just rings. Though, when it comes to rings, Diamond Creations has a wide range of styles for you to choose from – precious stones, pearls, mixed metals and every setting you can imagine. 
Diamond Creations' range of services include bespoke handmade jewellery, repairs and resizing, remaking, evaluations and cleaning. Contact Diamond Creations for an obligation-free consultation, or explore the array of available pieces on the company's website.