Diva For A Day
MELBOURNE WEDDING PHOTOGRAPHERS
Diva For A Day combines great photography with contemporary fashion flair.
An AIPP accredited member, Diva For A Day specialises in capturing weddings in a fun, friendly and relaxed approach to uniquely tell the story of your day.
Adopting a stress-free and welcoming attitude, the expert team at Diva For A Day uses only quality products, with a strong focus on detail.
Ask about the company's wedding collections or design your own collection – with Diva For A Day, it's all about you!
Frequently photographing in Melbourne, Diva For A Day is happy to work on weddings throughout the rest of Australia and internationally, as well.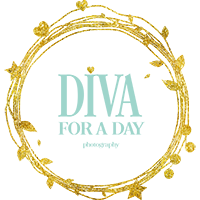 Diva For A Day is well known for its cutting edge, wedding photos, but this boutique photo studio also captures stunning and mesmerising portraits for any and all occasions. These portraits are unique and, with the guidance and expertise of the photographers at Diva For A Day, they each tell a beautiful story. Like with the wedding photos, these portraits are taken with a contemporary and modern flair, while retaining the heart of what the client wants to convey. This highly regarded photography studio can also do commercial photography, to best tell the story of your business. These sleek, eye-catching images are engaging and will showcase the best your business has to offer.