DR ROD HOT ROD HIRE
DR ROD HOT ROD HIRE offers a range of luxury limousines from a bygone era. Each vehicle is operated by a friendly, courteous, professional chauffeur who is always willing to help where needed on your special day. All vehicles have been superbly restored and are maintained to the very highest standards. They are fitted with CB radios to ensure no car is ever lost or late for your all-important date and their iconic styling and unmistakable detail makes a bold, and daring statement. Make an impact on arrival at your wedding with a prestige car from DR ROD HOT ROD HIRE, an accredited member of the Wedding Car Association.
Models Available: 1928 Ford Tourer – 2,1934 Ford Sedan – 2, 1934 Chevrolet Sedan, 1934 Chevrolet Tudor, 2008 H3 Hummer, 2013 Chevrolet Camaro
Number Of Vehicles: 8
Max Capacity Per Vehicles: 4
Colours: Pearl-blue, black, pearl-purple, pearl-gold, hot-house green, blue and torch-orange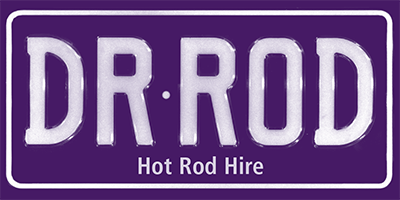 DR ROD Hot Rod Hire's meticulously well-kept vintage vehicles can be viewed in-person at the convenient Thomastown address so you can get the full vision of your special bridal fleet before the big day. 
The company is no stranger to offering specials and great deals. Head to the website to find out more!