Ferndara Creative
Melbourne-based studio Ferndara Creative has been at the cutting edge of a new era of wedding photography and videography since its inception in 2009.
Dedicated to capturing moments that take your breath away, each second of your day is recorded as it unfolds in its own special way.
At Ferndara Creative, capturing your day is more than a simple photograph or video – the company vows to record the very essence of your day.
Delivered with the utmost professionalism and candid creativity, the final piece is full of moments that will be looked upon for years to come.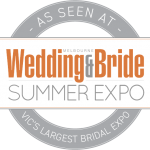 Driven by the opportunity to capture the moments that takes the breath away, Ferndara Creative specialise in wedding photography and films. With a focus on capturing a story – Ferndara Creative captures your day moment by moment as the day unfolds.
Operating for over 10 years in the wedding photography industry, Ferndara Creative know exactly how and what to capture on your special day. Ferndara Creative, offer their creative wedding photography across the Melbourne Metro area, but are open to location weddings in regional Victoria, interstate, and international destinations.
Seeking to capture more than just a simple photograph or video, Fendara Creative strive to capture the essence of each moment throughout your day – from your first kiss as husband and wife, to the elation of your family and friends throughout the day.
Passionate on delivering a final piece that couples professionalism and candid creativity, Ferndara Creative can eternalise moments that will be looked upon for years to come with the same joy and love shared on your big day.