Grazing With Stella
GREEK-INSPIRED GRAZING TABLES  – FRESH FOOD STYLING AT ITS FINEST

Epitomising fresh, plentiful catering, the passionate team behind Grazing With Stella specialises in producing stunning Greek-inspired grazing tables to elevate and inspire at your next event. Grazing With Stella understands that a grazing table at your wedding is more than just a place to eat – it's a social hub where your guests can come together and share the joy of your special day. Handcrafted with love, and delivered with undisputed 'wow' factor, every platter, grazing table, deluxe grazing box and candy buffet is carefully prepared with unique, elevated food styling techniques, and utilises only the finest ingredients. Stacked high with pita and Turkish bread crisps, pastries, finger-food and mouth-watering sweets, each one of Grazing With Stella's plentiful displays are custom-crafted to suit your needs, with the company able to provide a huge range of dishes to satisfy every taste and dietary requirement.
 Hero image and bottom two images by: Ada + Ivy Photography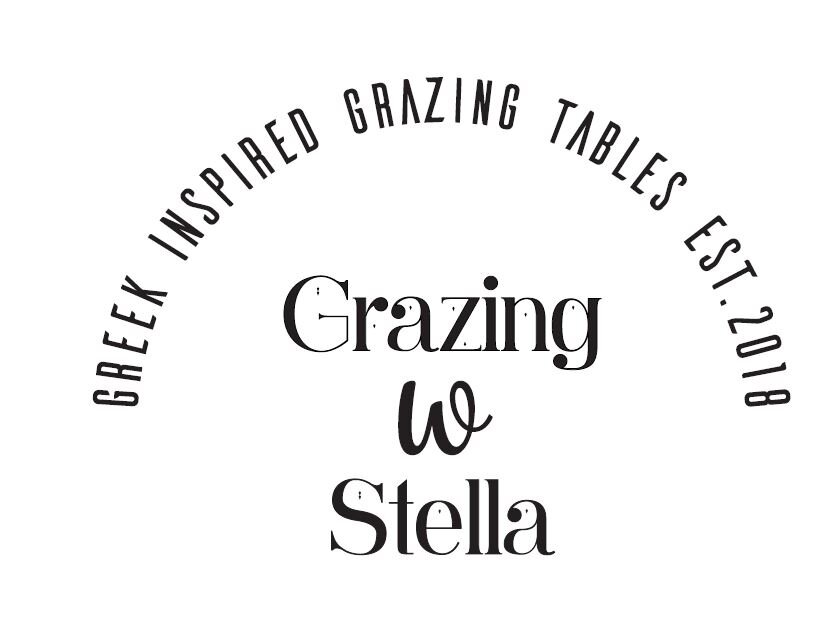 The team at Grazing With Stella lives and loves all things food, and the company prides itself on delivering impeccable service which comes from the heart. Holding a reputation for excellence, Grazing With Stella's signature grazing tables and deluxe grazing platters have been dubbed pure food styling at its best. With each guest of your special event given their own pair of tongs to ensure optimal food safety, you can rest-assured that the talented team will bring your next event to life with colour, care and delectable culinary delights.