Lee Jolley Civil Marriage Celebrant
MELBOURNE-BASED CELEBRANT
With a long history as a registered civil celebrant, Lee Jolley offers a commitment to excellence and professionalism, confidently guiding couples through their magical day with grace and humour. Lee Jolley's services extend to same-sex marriages, vow renewals, baby naming ceremonies and funerals.
Lee's passion for uniting couples is unparalleled; she will meet with you to discuss your requirements and write the perfect wedding story to suit your personalities and unique love story. Supportive, yet unobtrusive, Lee wants you and your partner to feel like nobody else in the world exists the moment you finally say, "I do."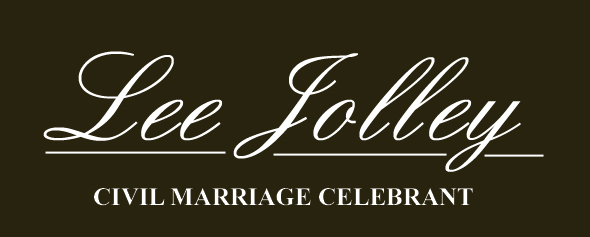 Lee Jolley understands the stress that can come with wedding planning, so she endeavors to make her process as seamless and stress-free as possible. She firmly believes that your celebrant should be someone you connect with, someone who is able to reflect the style and atmosphere of your day. 
Your celebrant is an important part of your ceremony, and your ceremony sets the tone for your entire day, so Lee offers obligation-free consultations so that you can get a feel for her personality and approach before making any final decisions.
Lee offers a helping hand every step of the way, and will happily tie up all the legalities and organise any additional rituals you may wish to partake in – she'll even complete your marriage certificate in beautiful calligraphy! In addition, Lee has her own PA system and encourages rehearsals at the venue so that there are no surprises on the big day. 
To learn more about Lee and how she can create the perfect ceremony for you and your bride- or groom-to-be, visit her website or give her a call.