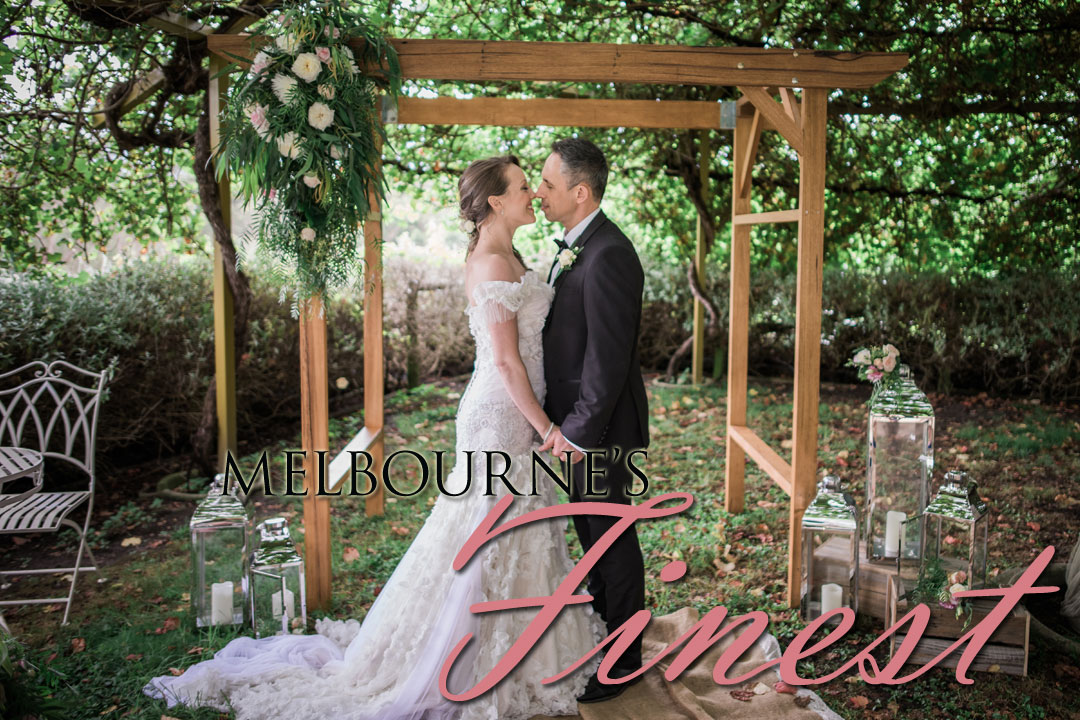 A one-stop shop for engaged couples, Melbourne Wedding Group is committed to helping brides- and grooms-to-be plan every aspect of their dream wedding day. Tijan Biner catches up with a handful of the group's members to discuss the ins and outs of the industry.
Founded in 2010 and comprising more than 30 professional suppliers, Melbourne Wedding Group is a not-for-profit group of local, like-minded businesses that are dedicated to offering professional wedding services throughout Melbourne. With members from every industry, from bridal fashion and bomboniere to catering and transport, the group takes the hassle out of finding the perfect suppliers so you can truly enjoy the wedding planning process.
A number of Melbourne Wedding Group members gathered at Two Brooks Bar in Seville earlier this year for a styled photo shoot, where suppliers from every corner of the industry – bridal and groom's fashion, jewellery, flowers, styling, celebrants, transport, entertainment, bomboniere, stationery, cakes, photography, videography, photo booths, and hair and makeup – put their best work on display. Here, members from the group chat to Melbourne Wedding & Bride about why they entered the bridal industry, their involvement in the photo shoot, and how Melbourne Wedding Group has helped to grow their businesses.
JUST LIKE FAMILY
"Melbourne Wedding Group is a formidable group of industry professionals from vast services within the wedding industry," says member Josephine Bastone, bespoke couture designer and director of Romeo Bastone Couture. Bastone, whom inherited her first sewing machine from her mother at the age
of 11, meticulously designs and creates custom-made, one-of-a-kind wedding gowns. She describes her workroom as her "haven", and is inspired by every single bride who walks through her atelier. "On completion, my brides' reactions are spent on each 'piece of art', as they have been labelled," she says.
Despite being one of the state's most respected bridal fashion designers, Bastone is thankful for the continued support from her fellow Melbourne Wedding Group suppliers. "Romeo Bastone Couture has been involved with the group for several years, and although the referrals may not come directly from the group… my business name is consistently referred by team members," she says. "Only reputable wedding business services are part of Melbourne Wedding Group – hence a one-stop destination for any engaged couple planning their forthcoming wedding. In addition, amazing friendships have eventuated by such networking through Melbourne Wedding Group."
Award-winning wedding transport company Triple R Luxury Car Hire has also been a member of Melbourne Wedding Group for many years. Taking care of everything from marketing and sales, to car washing and chauffeuring, Alex Jovanovic believes couples who work with the group to plan their wedding can rest assured that each member has their best interests at heart. "The passion and knowledge that all suppliers have and share is amazing," he says. "Couples can trust that Melbourne Wedding Group suppliers will only recommend companies that they have worked with and trust."
After years of working for one of Melbourne's most prestigious wedding photography studios, Jovanovic chose to become more involved with the family's car hire business. "I've always been around the wedding industry since a young age, so I guess it's inevitable," he says. "It's so great to work with family where everyone is on the same page and has the same attitude to providing the best service possible to our couples. I love helping couples create the wedding of their dreams, and offering them the best transport solution for their day."
Meeting regularly for industry meetings and social gatherings, Melbourne Wedding Group members have become quite like family. Jovanovic says they have built interpersonal relationships with each other, which is vital when referring other businesses to their own clients. "It's one of the most dedicated and friendly groups we have been a part of," he says. "We have made some great friends and learnt so much from all aspects of the wedding industry. As we know all of the members, we can make sure we recommend the right supplier to our couples, based on their style, budget and location. The couples also benefit on the day as the suppliers all have great chemistry and work in harmony to create the best experience for the clients."
BEST IN THE BUSINESS
Kerrie Gargano, the director of Magical Makeovers, prides herself on her fantastic team of hair and beauty professionals. Established 25 years ago, the company began with very few
mobile makeup artists and hair stylists, but has since grown to encompass beauticians in every corner of the state. Since joining Melbourne Wedding Group five years ago, Gargano has teamed up with a number of industry professionals on many weddings, events and photo shoots. "As makeup [artists] and hairdressers, we don't often get to meet many others in our job, except for the photographer and videographer," she says. "Being part of Melbourne Wedding Group has enabled our business to receive and recommend brides with 100 per cent confidence. It's a one-stop shop for experienced wedding professionals whom not only have years of experience in the industry, but all know each other and work well as teams for our brides and grooms."
Similarly, Marcus Prentice, partyologist and owner of Feel Good Events, believes enlisting suppliers from the group can save couples an immeasurable amount of time and money during the wedding planning process. "Melbourne Wedding Group is a great resource if you don't want to spend hours searching for suppliers," he says. "Clients are more likely to find better-quality suppliers as they are all screened and will work together to maintain a high standard in the group."
Prentice also says working with the group has enabled him to better his business and its services. "The group is a great way to meet other key people in the industry and learn from their experiences and ideas," he says. "Working with other event professionals helps us put on even better weddings and events for our clients."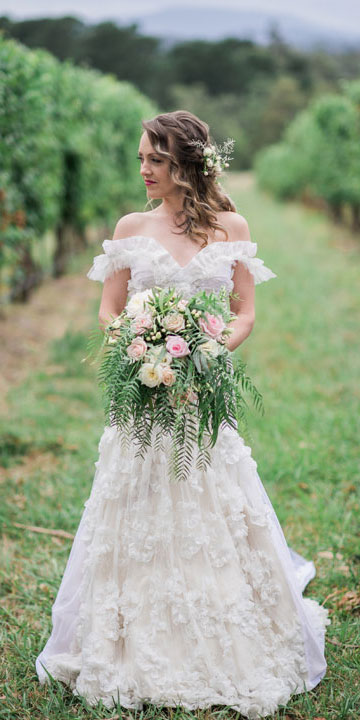 At the Melbourne Wedding Group photo shoot, Feel Good Events styled Two Brooks Bar in a beautiful rustic theme. "We enjoyed helping enhance an already beautiful event space into an even better one," Prentice says. "[We used] the existing features of the venue and added other key styling products to help create a space that people would love to celebrate a milestone at."
A fairly new member, Matt Jefferies of Matt Jefferies Entertainment has been a member of Melbourne Wedding Group for one year. The love of music and lighting may have kick-started Jefferies' career as a DJ, but "making people happy and seeing couples enjoying their special day" motivated him to entertain weddings. "Having everybody up and dancing and seeing the couple smile [is my favourite part of the job]," he says. Simply by meeting and working with the other Melbourne Wedding Group members, Jefferies believes his business has grown immensely. "Networking and meeting people I would not [normally] get to meet has helped me learn new things about the wedding industry I never knew," he says. "Couples can benefit when you hire a group of talented businesses for the one wedding, because we all know each other well, [which] helps create a better final outcome."
Tina Stent, the director of Web Marketing Angels, has also built a strong rapport with Melbourne Wedding Group members, but brings something different to the table. "Web Marketing Angels has built the Melbourne Wedding Group website and works closely with many of the members on an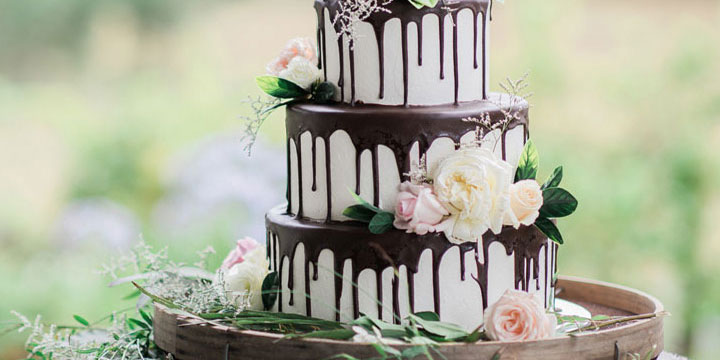 individual business level to provide websites, digital marketing, advertising, social marketing and content management services," Stent says. A web-savvy genius, Stent advises couples to make use of all mediums during the wedding planning process. "Research! Use all the mediums available to research your prospective wedding supplier," she says. "You only have one chance to pick the best."
WORDS OF WISDOM
When asked what advice they'd give to engaged couples, many members stress the importance of booking quality, trustworthy suppliers well ahead of time. "Plan ahead and don't leave booking your favourite suppliers to the last minute," Jovanovic says. "Many popular and on-trend venues, photographers and celebrants are booked out well in advance. Organising everything early will also save you the stress of last-minute planning."
"Don't wait too long to secure your services," says Gargano. "Once your date is booked with your venue, book everything in. Don't leave anything to chance, particularly if you are looking to book during peak season and on a weekend."
Similarly, Jefferies suggests conducting plenty of research to ensure the supplier you're enlisting is the perfect fit for your big day. "Before you hire a business for your wedding, check out reviews, speak to other suppliers, look at photos and videos, and ask lots of questions to the supplier you're interested in hiring to ensure you get the best possible outcome," he says.
Finally, Melbourne Wedding Group members share one all-important piece of advice; simply enjoy your day. "The advice given to all my brides is to have the utmost fun in planning your wedding," Bastone says. "Plan for fun," Prentice adds. "Make your wedding fun – not just a night out for dinner with a few speeches thrown in! Spend your wedding budget on things that are going to create the best experience possible."
Images courtesy of Passion8 Photography