Mile High Australia
LUXURY AIRCRAFT HIRE
Looking to make an entrance that will really astonish your guests? Mile High Australia's modern fleet of aircraft can offer you a spectacular start to your perfect day. Choose from a range of helicopters to suit both your style and budget, or enjoy the ultimate luxurious experience in one of the company's private jets.
Mile High Australia takes pride in its team of experienced pilots and staff, who are committed to providing friendly and professional service. The team's goal is simply to help you create precious memories that will last a lifetime and ensure that you enjoy every moment of your day.
Contact Mile High Australia today to find out how you can add a touch of glamour and sophistication to your wedding day.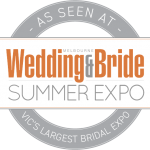 Experience the ultimate in Gold Class, luxury wedding transportation. Renowned for class, comfort, and safety, Mile High Australia's range of helicopters and private jets are safe, punctual & maintain a standard of care that covers much more than any other form of transport can provide. Perfect for a garden, winery, or outdoor wedding. Imagine the WOW factor of arriving in your personal helicopter, for photos or ceremony. Mile high also has a range of elopement packages to add a touch of luxury and intimacy to your service, and help you create lifelong memories of your special day. Servicing Melbourne and many other locations across Victoria, Mile high also offers door to door service with an 80's model Cadillac limousine available upon request. Treat yourself to the sophisticated entrance you've always dreamed of and book one of the company's stunning aircraft today.
Helicopter prices vary depending on size (number of passengers), type, and time in the air.
**Aircraft are operated under their respective AOC**