Olivia Waters Couture
MELBOURNE BRIDAL FASHION
Olivia Waters Couture was created to ensure brides can have a stress-free experience when it comes to finding their perfect wedding gown. With years of studying dress design, Olivia Waters – owner of Olivia Waters Couture – has perfected the art of creating affordable and unique wedding dresses for the modern bride. This exclusive designer boutique offers the budget-friendly prices, convenience and guarantees of online shopping, as well as helpful information and in-store services that will make brides feel reassured in their wedding dress decision making. You won't be alone on your journey to finding and securing your perfect wedding dress, where your expectations will be exceeded by the gown you select and the services that Olivia Waters Couture provides.
Photography by Allie Claire Creative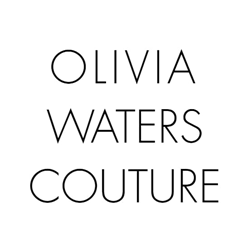 Each hand crafted gown showcased at Olivia Waters Couture exudes modern elegance and class. The titular head designer, Olivia Waters, creates each of these exquisite gowns in her exclusive studio. Having learnt sewing skills by her mother, Olivia Waters has followed suit by pursing her passion for fashion.