RSV Limo
RSV Limo is home to an exclusive fleet of premium and unique limousines. Its impressive range includes some of the latest luxury brands in both sedan and limousine configuration.
RSV Limo supplies an extensive assortment of vintage cars, breathtaking classic cars and limousines. Choose from a Maserati, Mercedes Benz, Rolls Royce, Bentley, Hummer, Chevrolet or a Chrysler. All of the company's vehicles are meticulously maintained and presented in showroom condition, for both your comfort and enjoyment.
RSV Limo is the number one supplier of limousine services. The company has been providing the "RSV Limo Experience" for close to thirty years. Its excellence in personal services was recognised in the 2019 ABIA State Awards in the Cars & Transport category.
RSV Limo: 'The Cars You Would Rather Be Seen In'.
Models Available: Rolls Royce Phantom, Maserati Quattroporte, Mercedes Benz, Bentley, Lincoln Town Car, Chrysler 300C, H2 Hummer, 1955 Chevy Convertible, 1957 Chevy Limousine, 1957 Chevy Sedan, Cosmo Limo Coach, and various Classic Rolls Royce and Bentleys.
Number Of Vehicles: 26
Max Capacity Per Vehicles: 1-40 (varies per vehicle)
Colours: Black, white, red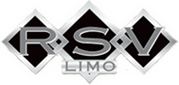 RSV Limo is in the business of making every special occasion that extra bit special. Arrive at Melbourne Crown Casino in style for a luxurious night-out, or be transported to your party venue for the ultimate birthday experience. No matter the event, you'll be sure to feel like a celebrity with quality cars and professional service.
Visit the website to explore the full fleet and get all the details for each impressive car.