Skinphoria Skin + Body Clinic
MELBOURNE SKINCARE SPECIALISTS 
Skinphoria Skin + Body Clinic is a highly regarded skin and body clinic, which is conveniently located in the heart of South Melbourne.
The team is renowned for providing a professional, friendly and relaxed destination for both men and women.
Skinphoria Skin + Body Clinic offers its signature DMK paramedical facial treatments, and also provides state of the art modalities such as IPL, micro-needling, light therapy and radio frequency treatment, to ensure you receive optimal results for your skin. With a skilled team of skin aestheticians and a highly qualified nurse on hand, you can be confident the Skinphoria Skin + Body Clinic team will provide you with the knowledge and results you are seeking.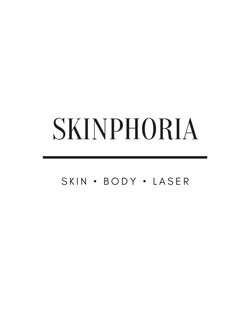 ​While Skinphoria Skin + Body Clinic is well known for its professional, efficient and knowledgeable beauty and skincare services, this boutique salon also stocks a select range of exclusive products to continue the journey to having healthy skin at home. For those craving a luxurious sensation on their skin, then Skinphoria Skin + Body Clinic stocks PEGGY SUE soaps and brew pockets. These product allow to you bathe and shower in luxury, all the while supporting Australian-made and -owned products that are eco-friendly. Meanwhile, for those who want a bit of an inner beauty boost, then Skinphoria Skin + Body Clinic has got you covered. The salon supplies a range of powders and tonics from The Beauty Chef, which aid in helping to calm and strengthen the stomach. These products, and more, round out the holistic experience and service you can have at Skinphoria Skin + Body Clinic, making pre-wedding skin and inner beauty prep that little bit easier!