Sugar & Spice Cupcakes
The team at Sugar & Spice Cupcakes offers a personalised service, with the main focus being attention to detail. The expert team offers a one-on-one consultation, where they will sit down with you to discuss your exact needs. The company can style all aspects of your special day to tie in with your wedding theme and colours. The cupcakes are freshly baked from scratch, using only the finest ingredients, and can be tailored to suit special dietary requirements. The delectable flavour list will make it even harder to choose, from maple and macadamia to white chocolate and raspberry mud and many more. Sugar & Spice Cupcakes also offers couture cakes, cookies, cake pops, dessert tables and candy buffets. By appointment only.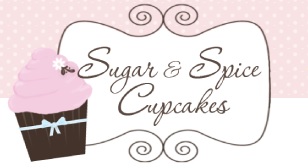 ​With a plethora of cake designs and dessert types on offer, couples will be spoiled for choice when selecting the sweets for their special day at Sugar & Spice Cupcakes. The company caters to any and all flavour preferences and dessert types, while also considering those with special dietary requirements. All decorations are made by hand and are as tasty as the cake or cupcake itself. Selecting cupcakes allows you to have a diverse range of flavours available for your special event. Alternatively, these cupcakes can also make for a lovely and delicious bomboniere gift. With every dessert made lovingly by hand, you can rest assured that your cake, cupcake, or sweet treat is made to perfect with nothing but the highest quality ingredients Australia has to offer.