Adam Beehre, the director of Adam The Flower Man and runner up in Flowers Victoria's 2019 Wedding Table Competition, speaks with Catherine Doedens to discuss his winning floral arrangement and the business' aspirations for the future.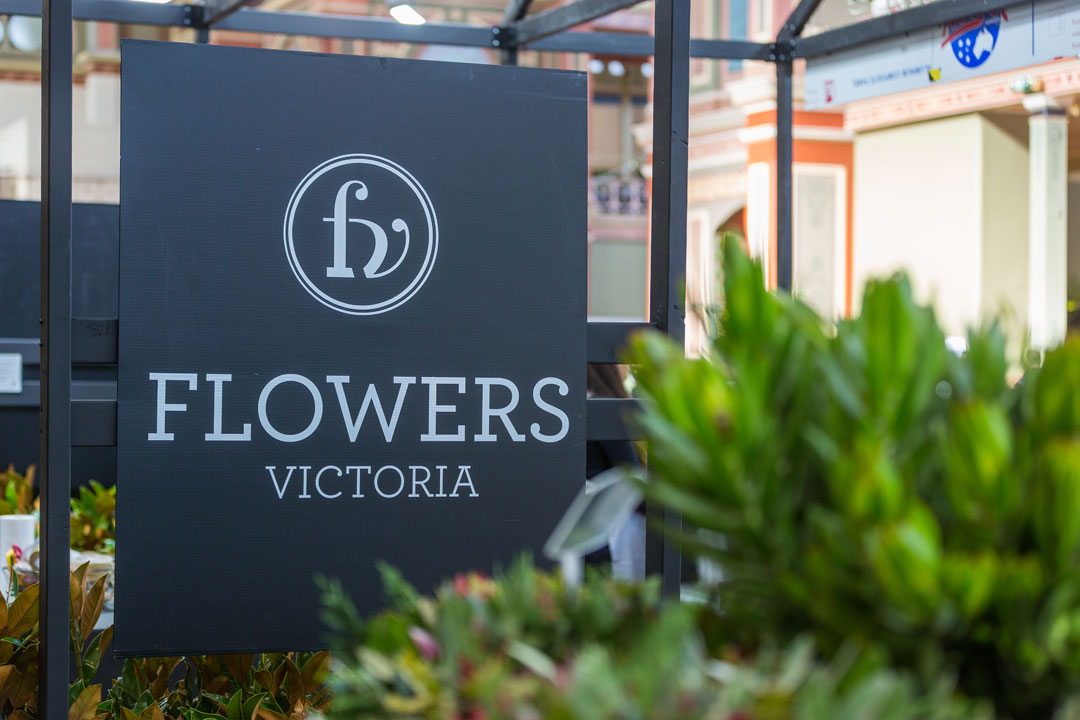 It was a love for all things flora that led Adam Beehre to a career in floristry and the coownership of his burgeoning business Adam The Flower Man. Initially dabbling in the artform during his fine arts degree, Beehre incorporated floral installations into his sculptural work. This experimentation led to a desire for further education, which he received at Bloom College. Taking a leap of faith in 2018, Beehre started his own business, which was supported by an online platform, and carrying on from the success of this venture, a shopfront was then opened in Sandringham.
As the business continues to grow, Beehre's day-to-day now looks very different to his time as a freelance studio florist. "Each day varies based on the time of the year," Beehre says. Most mornings start at 3:00am when he travels to the flower market, where only the most perfect petals are handpicked for the store. Then, before the store's doors open at 9:00am, all flowers are prepared and conditioned. Thrown into the mix of an ordinary day are wedding and event consultations, online orders and dutiful responses to the many enquiries he receives each day. Though, often the day doesn't end there. "The shop [usually] closes at 6:00pm," he says. "But we do stay open later upon request."
DEBBIE WAITE – Civil Celebrant\
Having a background in secondary art and comparative religion teaching, as well as having designed artistic community projects at an international scale, becoming a civil celebrant and uniting partners on one of their most significant days was a natural career progression for Debbie Waite. Recognising that "there is something so special about getting married to your partner", Waite's role as a celebrant centres around hearing the stories of different couples, and relating such stories with "warmth, humour and sincerity to their family and friends". "Being part of a couple's happiness makes my role meaningful and I love working with them to make their day fun, unique, special and above all – memorable," Waite remarks.
Held at the Royal Exhibition Centre, the competition showcased stunning floral arrangements and provided the opportunity for 10 lucky florists to display their creativity and passion for nature and design. As voted by the public who attended the event, Beehre was awarded second place.
Inspired by the concept of the secret garden, Beehre used lush foliage with hints of colour and texture to create a gorgeous overflowing vase arrangement, which featured a garland accented with pink and red flowers that cascaded over the edge of the table. To further set the scene, Beehre included a table setting complete with rose-gold cutlery.
When discussing his thought process, Beehre says he wanted to create something that felt wild and organic, yet classy and sophisticated at the same time. Filling a classic, tall, gold vase with lush foliage entwined with hints of colour and texture, the arrangement incorporated fresh eucalyptus, ivy and peppercorn foliage. Vibrant proteas, chrysanthemums, banksias, amaranthus, roses and ranunculus were also interspersed throughout the arrangement.
When it comes to trends, Beehre suggests that the 'less is more' approach will continue to rise in popularity. Simple, delicate bouquets will make a return, with a focus on foliage and pops of colour. "We will also see the inclusion of native wildflowers thrown into the mix," he predicts, his winning arrangement a prime example of the rising trend.
There's a joy to be found for Beehre in collaborating with couples to create their unique floral arrangements. "All weddings and events begin with a consultation," he says. "And [from there] I will be with you every step of the way to create your floral vision." Apart from his clear devotion to his craft, it's the unique details that set him apart from his competition. "I love creating bespoke arrangements for someone's special day – be it a simple bouquet or a full-service installation."
Every florist has a style, and Beehre recommends ensuring that this aligns with your own tastes when choosing a florist for your wedding. 
He also suggests choosing someone who is open to your vision, and a good communicator. "Ascertain that they are approachable and that communication lines will always be open," he says. "You need to be able to talk freely about what you would like, or what your vision may be."
Beehre himself is inspired by the deep and layered symbolism of flowers. "Their unique sculptural elements, forms, tones, patterns and shapes come together to create distinctive works of living art," he says. Additionally, he has a love for the timelessness and class of chrysanthemums and roses. "Currently, I've been incorporating chrysanthemums into my arrangements," he says. "There are a number of beautiful varieties and colour choices available. However, you cannot surpass the beauty of a rose, particularly the 'cappuccino' rose."
When asked about work he is proud of, Beehre calls to mind an exquisite beach wedding, for which he created an arbour built into the sand.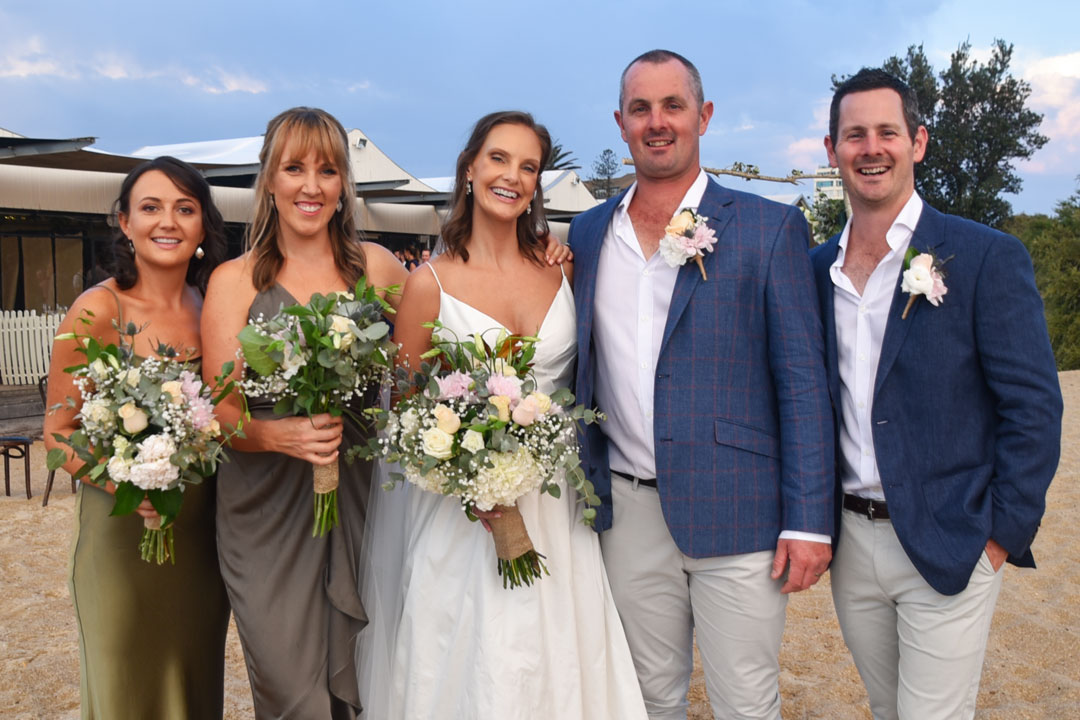 "The sunset in the background caused the flowers to take on a golden hue as the couple were exchanging their vows," he says fondly. "Inside, the table arrangements consisted of more than 50 jars filled with soft pink and peach petals illuminated by the glow of tea lights, while gorgeous foliage spanned several of the roof's beams."
After the success Beehre experienced at the Melbourne International Flower & Garden Show, his future looks bright. "I look forward to expanding our wedding and events services as we continue to run the Adam the Flower Man retail store in Sandringham," he says. "More importantly, we aspire to share the feeling of happiness and sense of calm that flowers and colour bring to our lives."
See Beehre and his team at the Sandringham store or browse his online store for some beautiful blooms to inspire your loved ones with a unique arrangement that was carefully put together by Adam the Flower Man.